Information Center - Chamber of Labour, Vienna
The new branch office of the Vienna Chamber of Labour for the 22nd district of Vienna has moved into the ground floor of the newly erected building named "Kagraner Spange". Owing to the fact, that the new tenant was involved in the planning stage, we were able to pay special attention to the design of the façade towards the busy Wagramer Straße. In doing so, we provided it with an artistic appeal, which enables the information centre to reach out into the public space, while at the same time we were able to create improved noise protection for the employees.
The open room arrangement of the customer and staff areas allows for a bright and clearly laid out interior space, whose well arranged zoning design provides clear room structure and enables customers to orient themselves quickly and easily. This room structure is additionally emphasized by a detailed material and colour concept, which enhances the fresh and friendly overall impression of the room.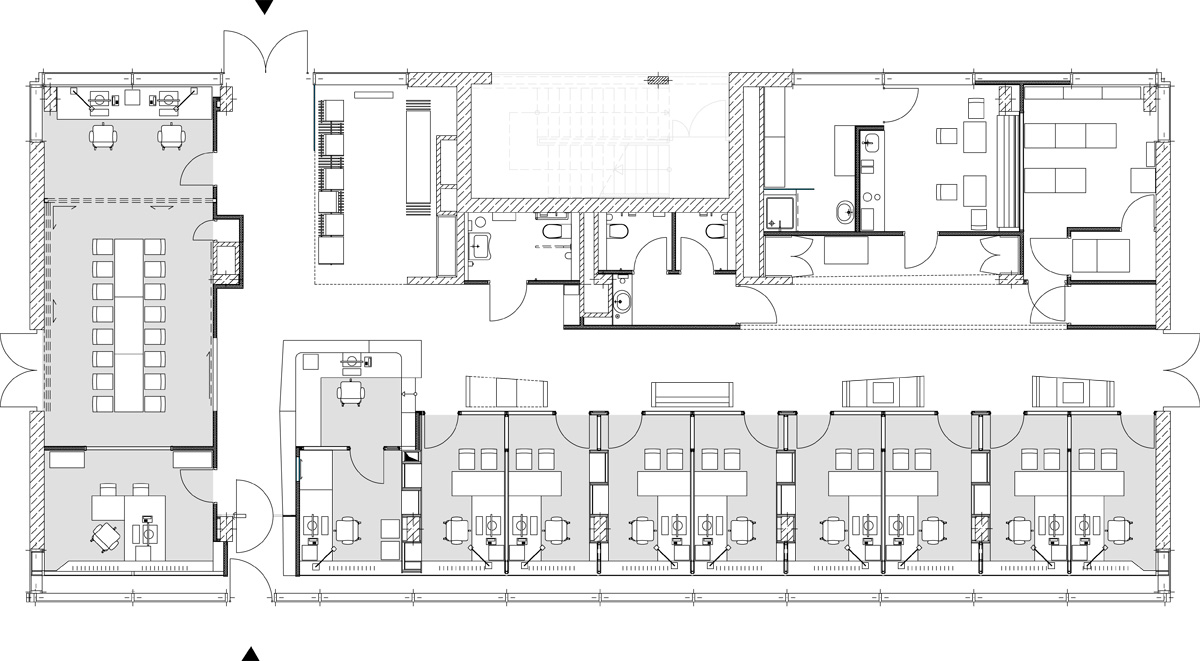 ---
Copyright: Milan Mijalkovic, 2020